MURCHISON ENTERPRISES
Murchison Enterprises Give us a call 1-780-674-0267
Please feel free to browse through all the pages on our site.
If you have any questions you can Email us or phone any time.
Owning a Log Home or Cabin is a life long dream that many people share, and helping your dream become a reality is a passion that we strive to accomplish. We have been in the industry for over 24 years and have collected a mass of knowledge through our experiance. The start of our process is usually helping our clients through the planning stages of their Log Home or Cabin to ensure that all aspects of the build suit both they're expectations and their budget. At first glance a floorplan can seem like the ideal layout but after closer examination it can become clear that although all the needed criteria is met the plan may be to small or often too large making it unobtainable. This is where we can work together to come up with a sollution to keep every aspect of the shell in spec.
Whether it's a small cabin for a guesthouse or weekend retreat to a large family home or rental property. On numerous occasions we sit down with a client over a cup of coffe and draw up a floor plan step by step making sure that everything the client is looking for in their shell is included in their package. This service that we offer generally takes from a couple hours to an afternoon, occasionally going off topic and creating a relationship between the owner and our company. We are a small operation and hold our quality of craftsmanship in high regard over profit margins and high output production. There are lots out there that can do it fast, we like to offer quality over quantity.We offer a wide variety of building styles to cover the broad demand of design and comfort levels that our clients are intending to aquire.
Some important pages to reveiw on this site are as follows,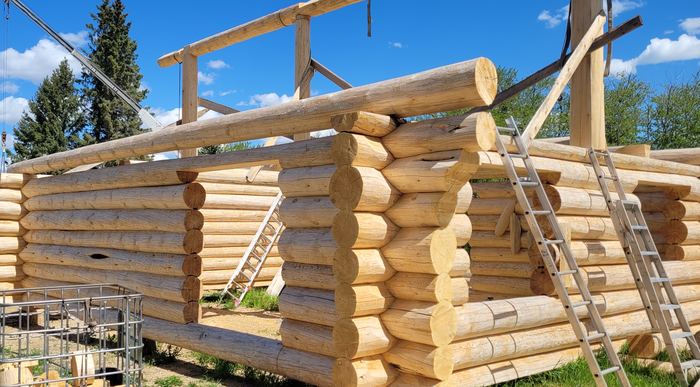 Be sure to refresh your browser to see all the newest info. We are currently booking for a fall start of 2023, depending on the size your home or cabin would be ready for spring 2024. Book the spot before it's gone.